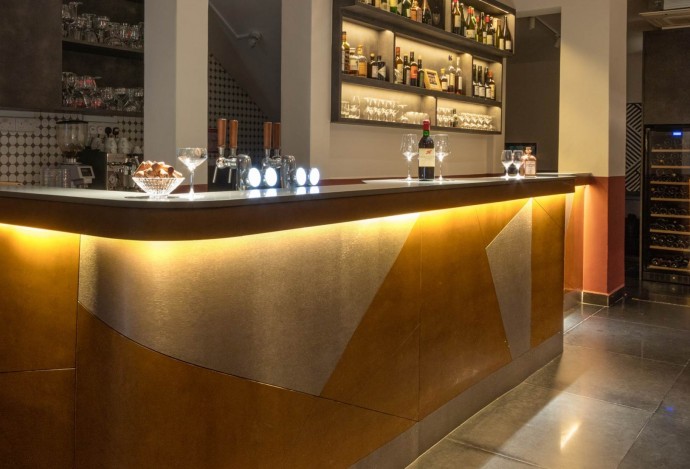 The Gazette Belgian restaurant, a new edition in the Telok Ayer area, was completed end 2019. Having met and worked with Pierre Bolly before, it was great working with him again, but this time on his very own F&B establishment.
The design for Gazette restaurant, was kept to a simple modern approach. With a strong meaning behind the word Gazette, I was focused on taking the name and transforming that into a design feature into the space. What better way to reflect this, than to make the main bar the feature talking point.
The idea behind the Criss Cross Lines at the bar, represents the pages in a Gazette. Where the most current affairs and hot topics are talked about. The Criss cross lines also represents the gathering of close friends who intermingle and share similar experiences in life, like the pages in the Gazette where stories overlap each other. That moment spent at the Gazette, is the time for overlapping stories of joy and laughter.
The Design feature of the bar further reflects the most current food offering from Gazette, a Belgian Story, which serves up unique Belgian cuisine. The 2 tone cladding at the bar, represents the unique French-Belgian inspired dishes, that creates interesting and lasting experiences, which is always talked about in the "Gazette".