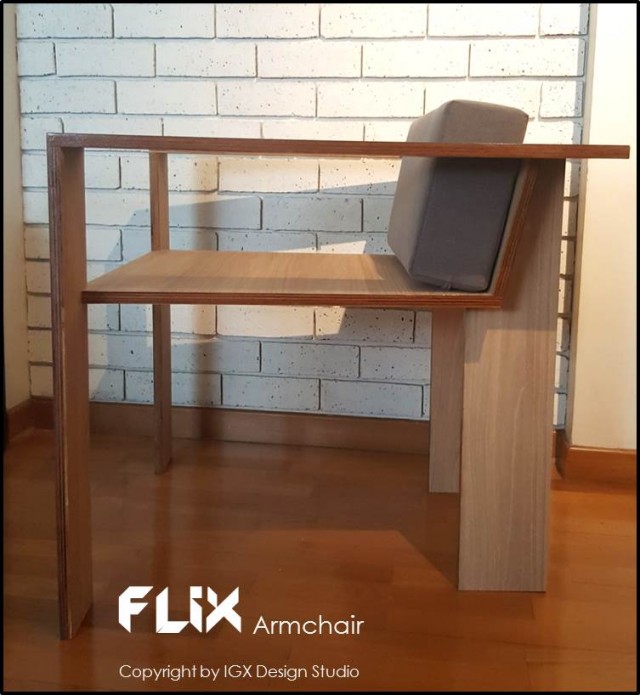 The Flix Armchair is an Original Design of mine, inspired by the traditional Japanese art of Origami. Its amazing how in Origami, a simple piece of paper is transformed into a craft of unexpected form and detail. The result of the creation is only as far as your imagination can take you.
In the words of Mashiro Chatani, a Japanese Origami expert, "Your Hands and Head is the Most Important tool you need".
In creating the FLIX Armchair, I started out with paper folding and cutting to explore the strength and weak links in the folds. This would help in addressing the stability and form of the chair during construction.I knew I wanted the chair to be minimalist in form, but yet address functions beyond the basic purpose of a chair. Proportion was a key consideration in the design process. With the idea of minimalism, material and finishing was an important factor.
The exposed rawness of the base material is the reflection of the minimalistic effect that I wanted to achieve visually. This is the product of my advocation for design, over many years of sketching, exploration and development.
My FLIX armchair has been fully Sponsored, and displayed at Bynd Artisan's Raffles City Store (As seen in picture below). If you are interested to know more about the FLIX chair, drop me a line.