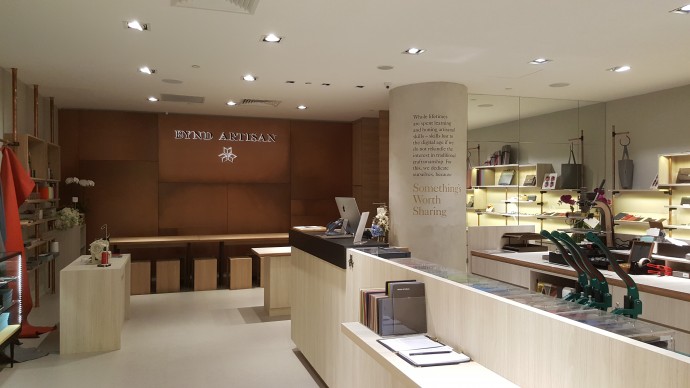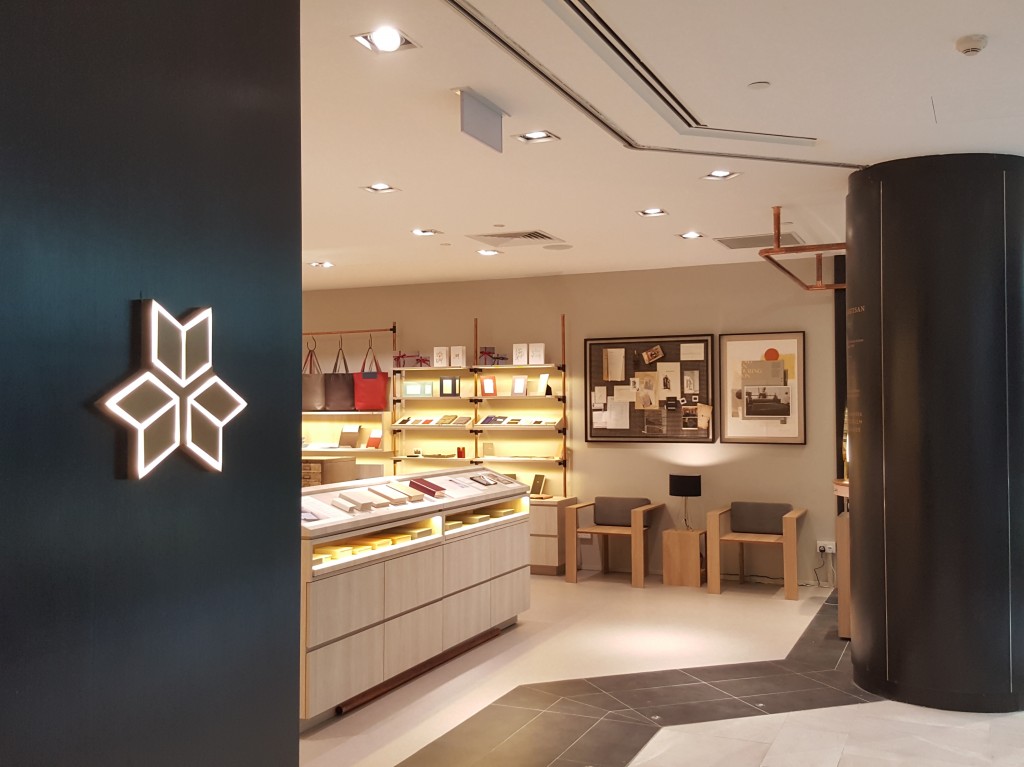 The Bynd Artisan artelier at Raffles City was completed in July 2017. The key focus for this store, was to present the craftsmen at work, giving the customers a unique insight into the work flow and process of book binding and hot stamping.
Two unique long workbench was specially designed to detail, that accomodated all the essential materials, tools and equipment required. Two craftsmen could work concurrently, transiting smoothly from the start to the end process of their work.
With a move away from the mid tone wood seen at the Chip Bee store, a lighter wood tone was selected for all the display furniture. This provided a more neutral background, where the deep tones of the leather products would stand out.
However against this neutral wood tone, a second finishing was needed to create a strong visual contrast. A full height wall feature was designed as a backdrop signage at the workshop area, coated in a metallic copper  tone, this gave the store its unique, contrasting and rustic charm that it needed.
To further enhance the spatial depth of the store, a full height mirrored wall was erected at the external wall of the store area, this would create the illusion of much longer display through the reflection in the mirror.
Take a peek into the store from the window display, the illusion of spatial depth becomes more evident.
CATEGORY : Retail Interior Design
PROJECT :    Design, Built and Project Managed by IGX Design Studio
BRANDING : &Larry